Welcome to
A Wonderful Wedding!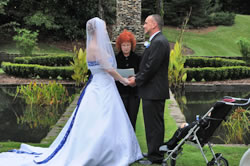 One of the most important decisions you make in planning your wedding is choosing the person who will guide you through the single, most significant ceremony of your life. Wedding officiants are not designed by "cookie cutter" and come in many forms, from rigidly organized to casually informal. There are huge differences in style, presentation, warmth, joy, love, comfort, charisma, appearance and energy. It is definitely worth your time to find the right officiant to meet your individual needs.
For many interfaith and same-sex couples, finding the right officiant can be more challenging than meeting the parents. If there are children brought into the marriage, and it is your desire, I can also create a special portion of the ceremony where you address the children, vowing that you will be one loving family and that your home will always be a safe haven for them.
In my experience, each ceremony is unique and special, but often it must be designed to reflect diverse personalities and backgrounds. Your wedding ceremony creates a lifetime memory, so whether it is just the two of you or a large celebration, it is my goal to make sure that your ceremony is exactly as you have dreamed it.
Have your wedding where your heart is.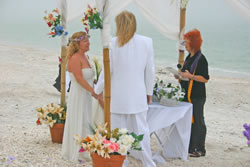 Celebrate your love in your favorite place.
Be it:
at the Beach,
in the City,
on a Mountain,
or in your own Home...
I will come to you!
Serving the West Coast of Florida and North Georgia
A Wonderful Wedding is associated with
Church of the Green Wood
It is an honor and pleasure to help you celebrate your love.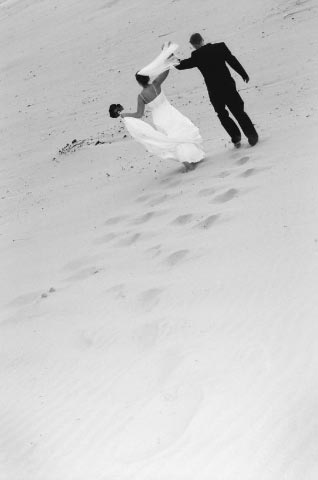 We wish you bliss!
A Wonderful Wedding and Church of the Green Wood would like to thank the following companies:
OneWed.com

We're listed in Wedding-Resources.com.